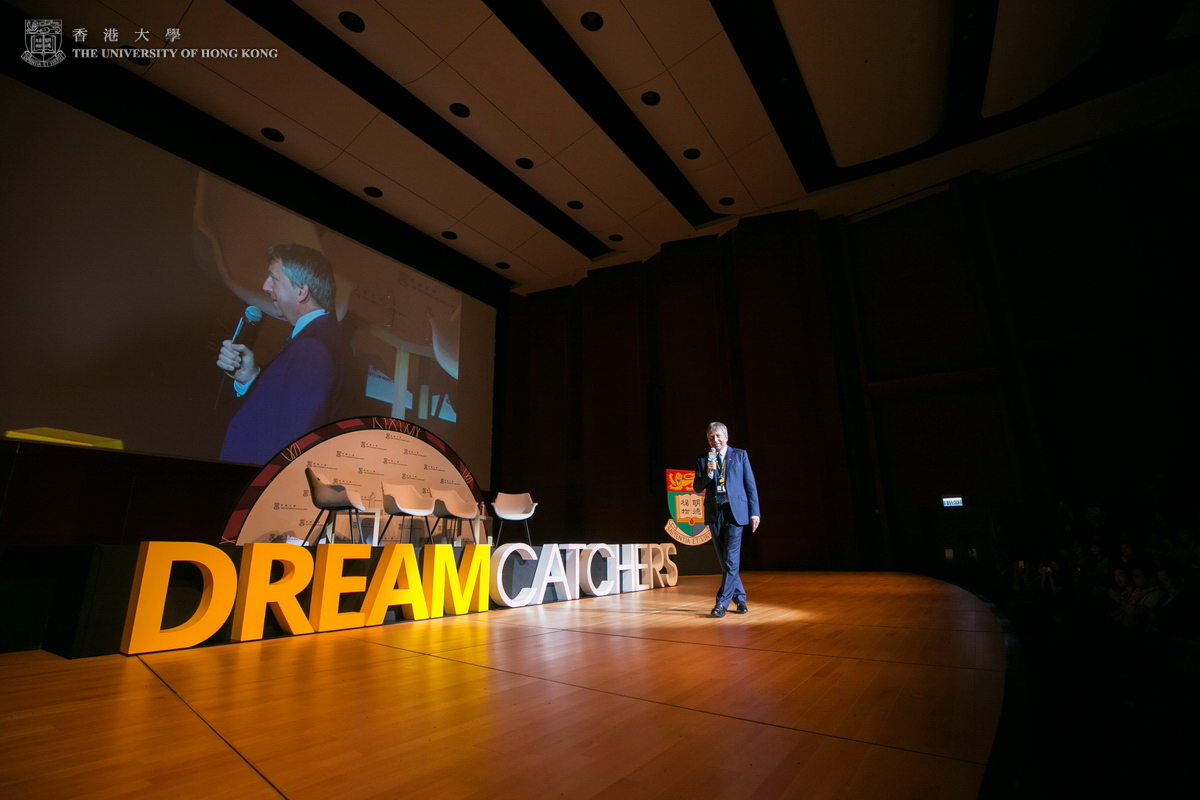 What is DREAMCATCHERS?
DreamCatcher
/ˈdriːmkatʃə/ Noun [C]
1. A small hoop containing a horsehair mesh decorated with feathers and beads, believed by American Indians to give its owner good dreams.
2. HKU's Entrepreneurship series – forums, mixers, events, hub and portal – covering all tech, biz, social, cultural and media spheres. Cross sectors and cross generations of students, alumni, friends old and new and people with passion and determination!
On 23 Oct 2017, HKU Innovation & Entrepreneurship Hub iDendron is launched on 1/F Knowles Building. iDendron serves as the co-working space, event space, and collaborative community for students, alumni, staff and friends for anchor programmes such as DreamCatchers and Entrepreneurship Academy, along with other partnership events.
The SEED Programme is also established to support early-stage startup projects initiated by HKU students and young alumni with co-working spaces and other resources.