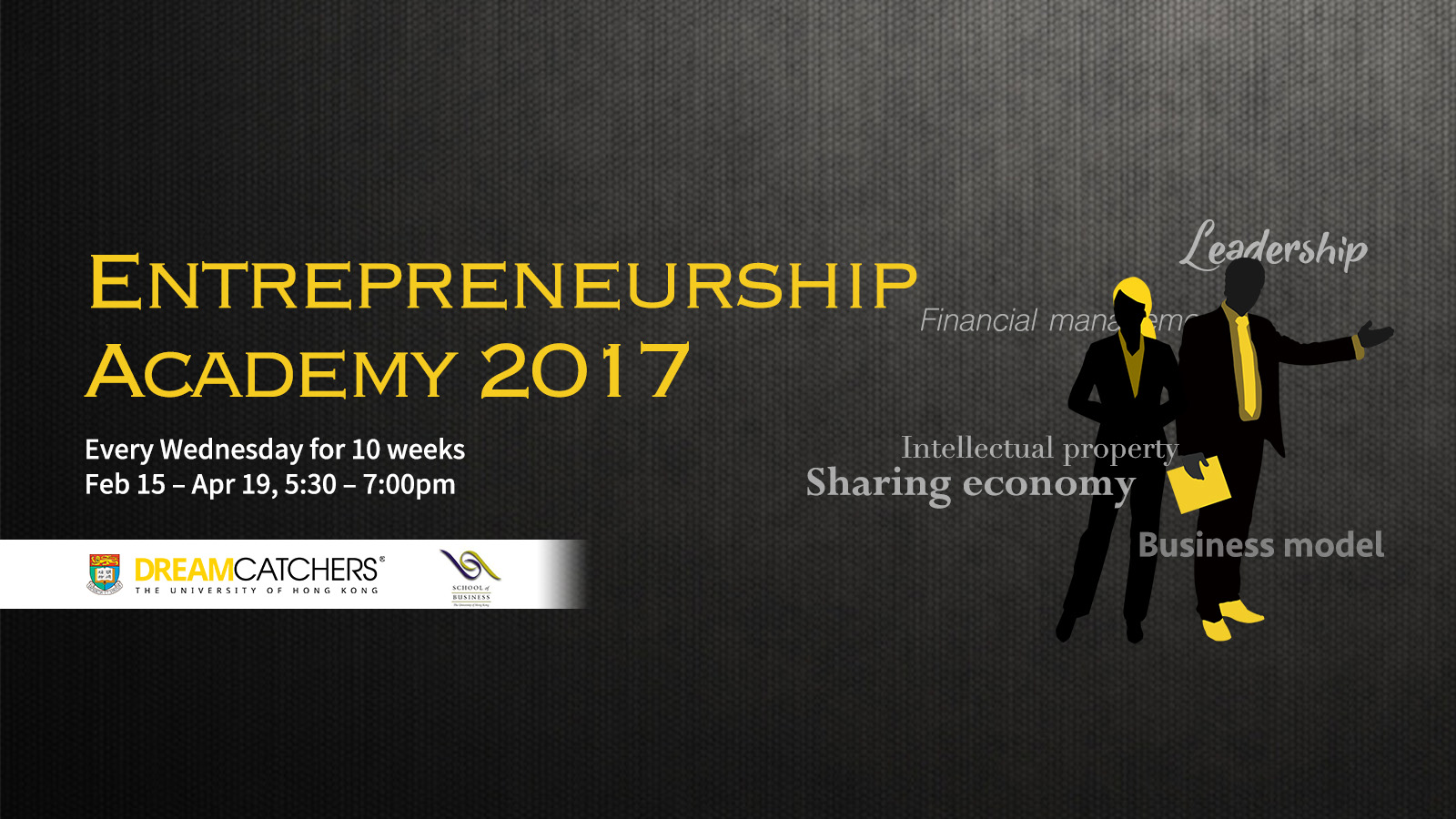 Entrepreneurship Academy 2017 S1

Please be reminded that the venue of the 4th meeting will be changed to MWT1,  LG1/F, Meng Wah Complex.
    > You are innovative; you are diligent; and you believe your innovative ideas are going to create a significant impact to the society and humanity. Apart from submitting your research results to high impact journals and conferences, have you ever thought of turning your research achievements into real business successes?
If your answer is yes, then this Entrepreneurship Academy is for you. The DreamCatchers and the School of Business are co-organizing a ten-week workshop to enhance your skills in building your first business for your innovations.
The next session of EA2017 is tentatively scheduled for 10 weeks starting from mid-February:
    > Date: February 15 to April 19, 2017 (every Wednesday)
    > Time: 5:30 – 7:00pm
    > Venue: CPD-LG.08, Centennial Campus
    > Click to view the Entrepreneurship Academy 2017 – Programme Outline
    *  RPG students who completed Entrepreneurship Academy by attending all the core meetings will have this recognized on their transcripts depending on their study programmes.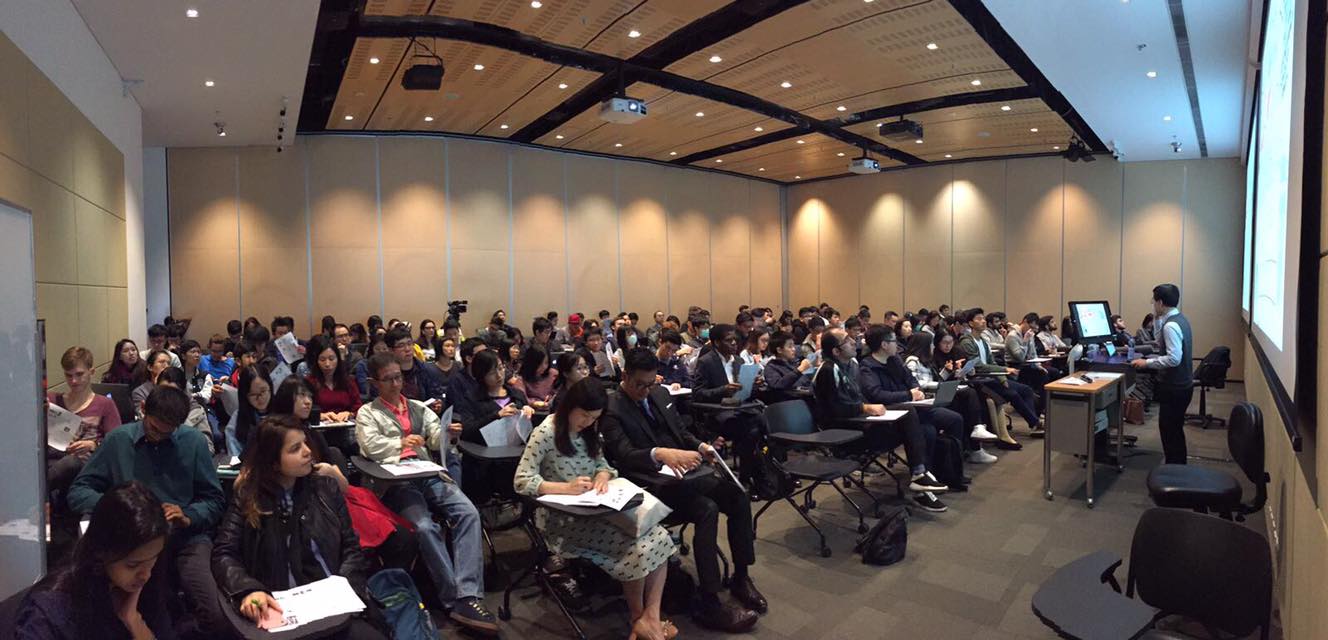 The workshop series covered a range of topics at the core of entrepreneurship, focusing on integrating information and ideas from multiple perspectives in order to help participants recognize and gauge the critical factors in the commercialization process of innovations.
Seats are limited, register now at https://www.daao.hku.hk/eform/view.php?id=71481 (CLOSED now).