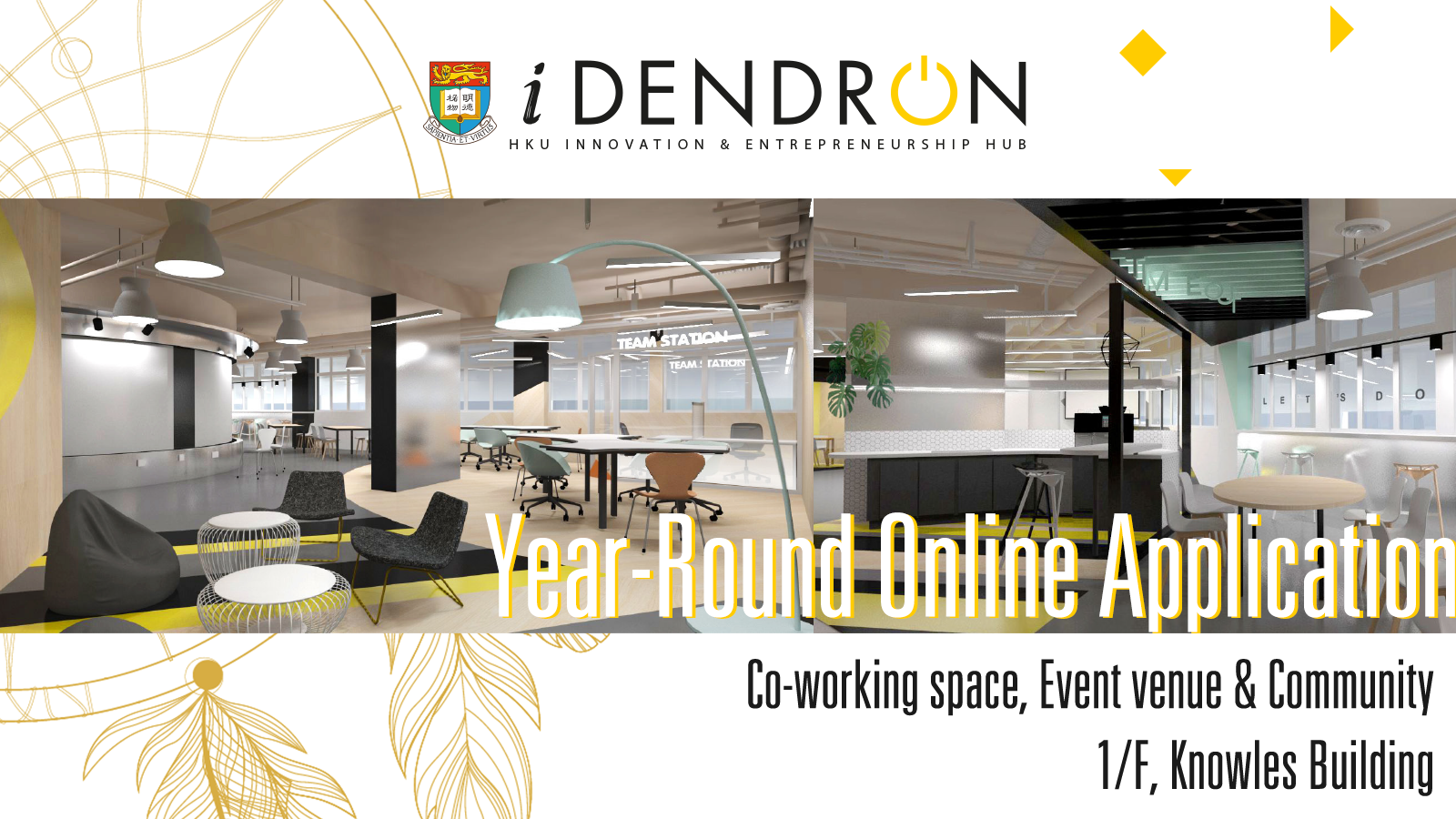 Co-working at HKU – iDendron SEED Programme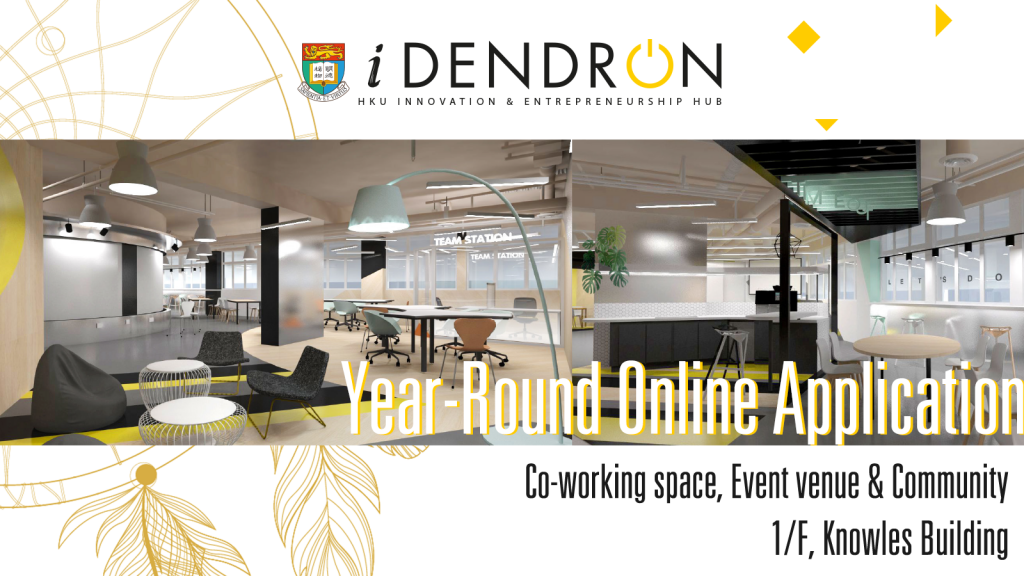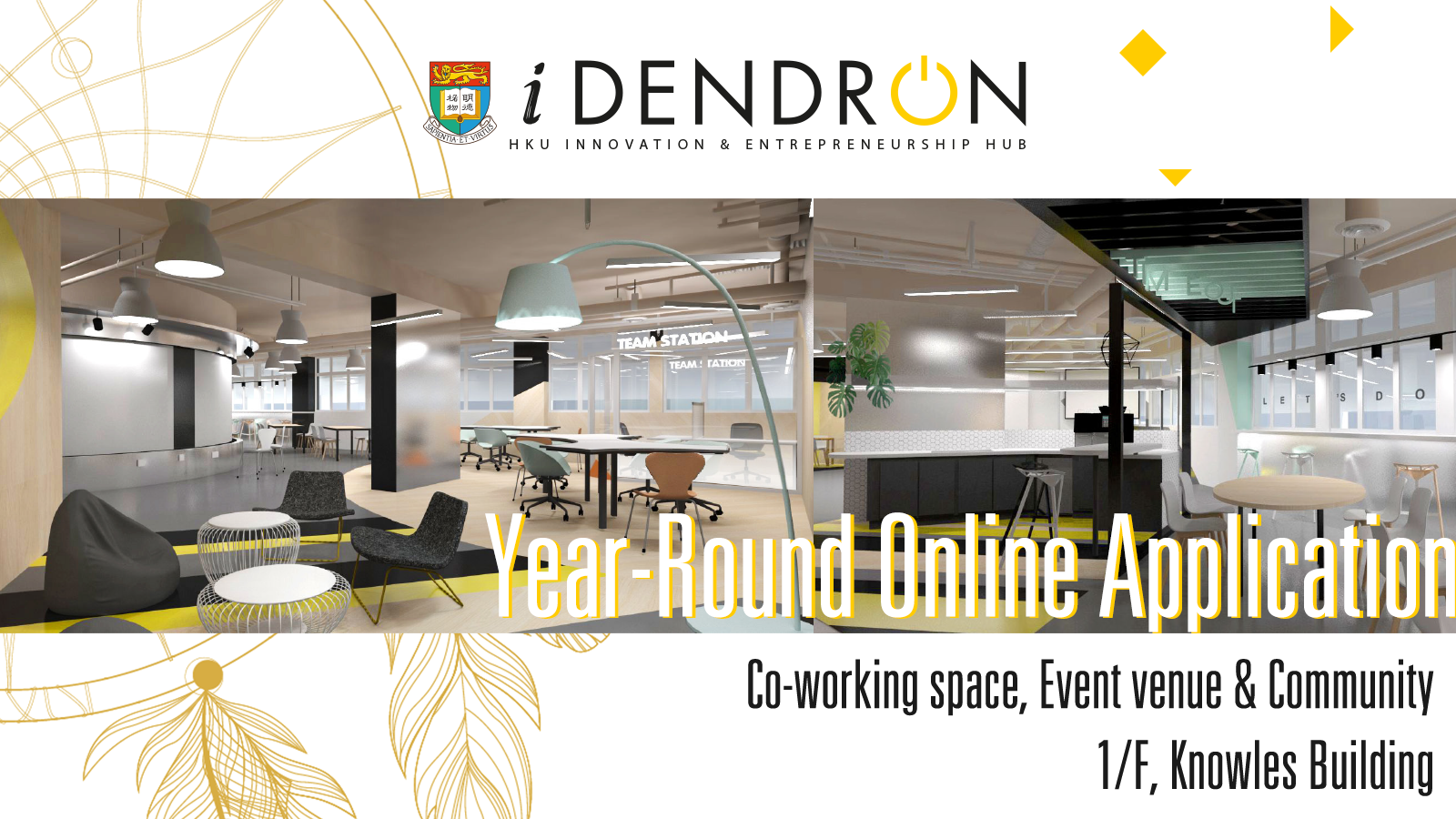 iDendron is the newly established HKU innovation and entrepreneurship hub for HKU innovators and entrepreneurs.
The SEED Programme supports early-stage startup projects initiated by HKU students and young alumni with co-working spaces and other resources. This is the collaborative community to meet entrepreneurs, innovators, and pioneers. We expect the selected team to develop their startup projects and participate actively in the innovation and entrepreneurial community.
Where is iDendron?
1/F, Knowles Building, HKU [MAP]
What do we offer?
– Designated workstations and hot desks
– Workshops and networking opportunities
– Meeting Rooms, event space, lockers and more.
Who can apply?
– The principal applicant has to be HKU current full-time, part-time student or graduate who is aged 35 or below at the time of application.
– The company in the application (if any) shall NOT have been registered more than 3 years at the time of application.
Admission criteria 
Maturity of project: The stage of the projects they are at. Early stage startup teams are preferred.

Quality of project

: Creativity and innovation, technical feasibility, business model and viability, social or community impact.

Commitment and Strength of team

: Track record, execution ability, relevant strengths, individual qualifications, duty allocation, number of full-time staff etc.
Contribution to iDendron: We expect the selected teams to be active in the entrepreneurial community.
How to apply and procedure?
– We accept applications year-round. Applicants will be invited for an interview, if necessary.
– Apply at http://bit.ly/2wRiLhB
– Membership is for 6 months and with possible renewal.
– Deadline for the first batch of admission: Sept 30 (Sat)

Application procedure:
>> Application >> Invited for an interview >> Succeeded candidates will receive membership from iDendron for 6 months >> Interview will be required for membership renewal after 6 months
How much do we need to pay?
$500 as a deposit and $300 as a general expense. $800 in total at the time moving in iDendron and $500 will be refunded by the termination of membership.
Terms and Conditions of use will be announced soon. For enquiries, please contact idendron@hku.hk.