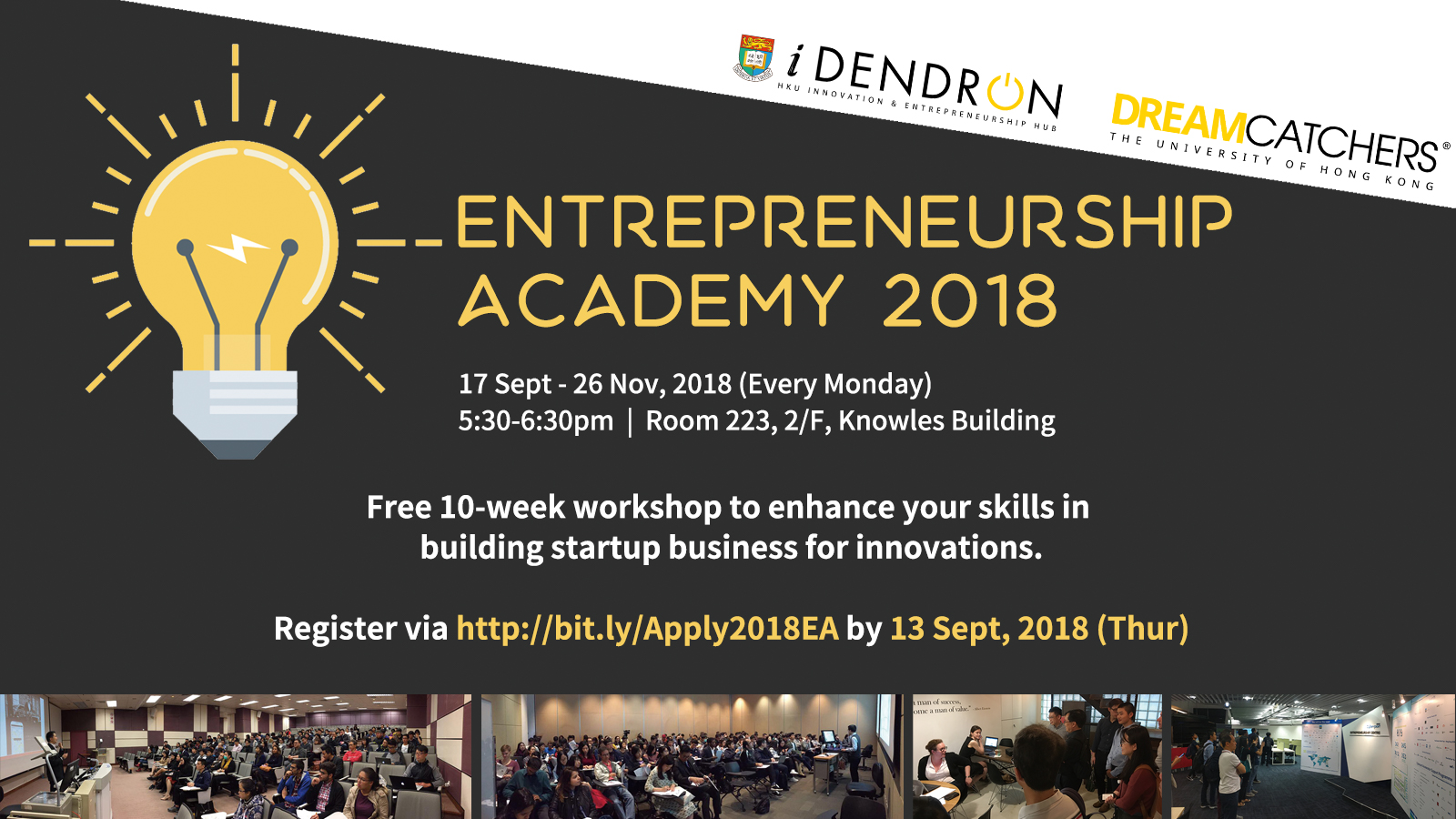 Entrepreneurship Academy 2018

HKU DreamCatchers is organising the Entrepreneurship Academy (EA), a FREE ten-week workshop designed to enhance your skills in building your first business for your innovations.
Date: 17 Sept – 26 Nov, 2018 (every Monday)
Time: 5:30pm – 6:30pm
Venue: Room 223, 2/F, Knowles Building
* 1) All RPG Students and 2) TPG Students in Engineering who completed the Entrepreneurship Academy by attending all the core meetings will have this recognised on their transcripts.
Seats are limited, register now at http://bit.ly/Apply2018EA
Registration Deadline: 13 Sept, 2018 (Thur)
Video Recording for First Session
https://www.youtube.com/watch?v=_2Cfq9aR22A&feature=youtu.be
"LIKE" our Facebook page (https://www.facebook.com/HKUDreamCatchers/) to get the latest updates.
For enquiries, please contact us at dreamcatchers@hku.hk