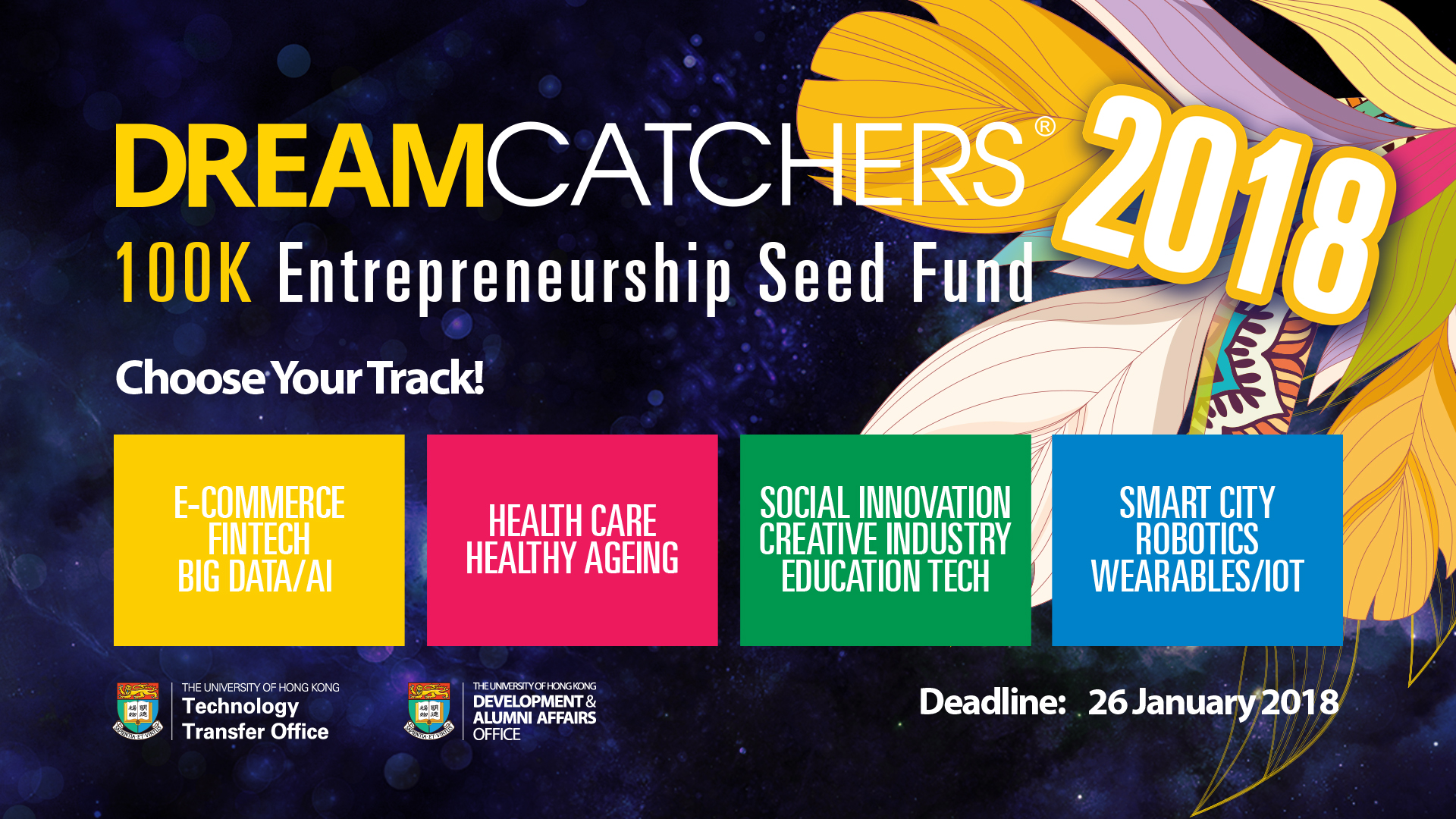 Apply for DreamCatchers 100K 2018

HKU DreamCatchers 100K is an entrepreneurship seed fund for young entrepreneurs to kick start their businesses, and to experiment and realise their dreams.
Each winning team will be awarded cash prizes up to HKD$100,000. The Person-in-Charge of a team should be HKU student or graduate aged 35 or below by the application deadline.
Selected participants will be invited to give a five-minute pitch. Shortlisted teams will then be assigned mentors and invited to various events and workshops. The final pitch will be held in April.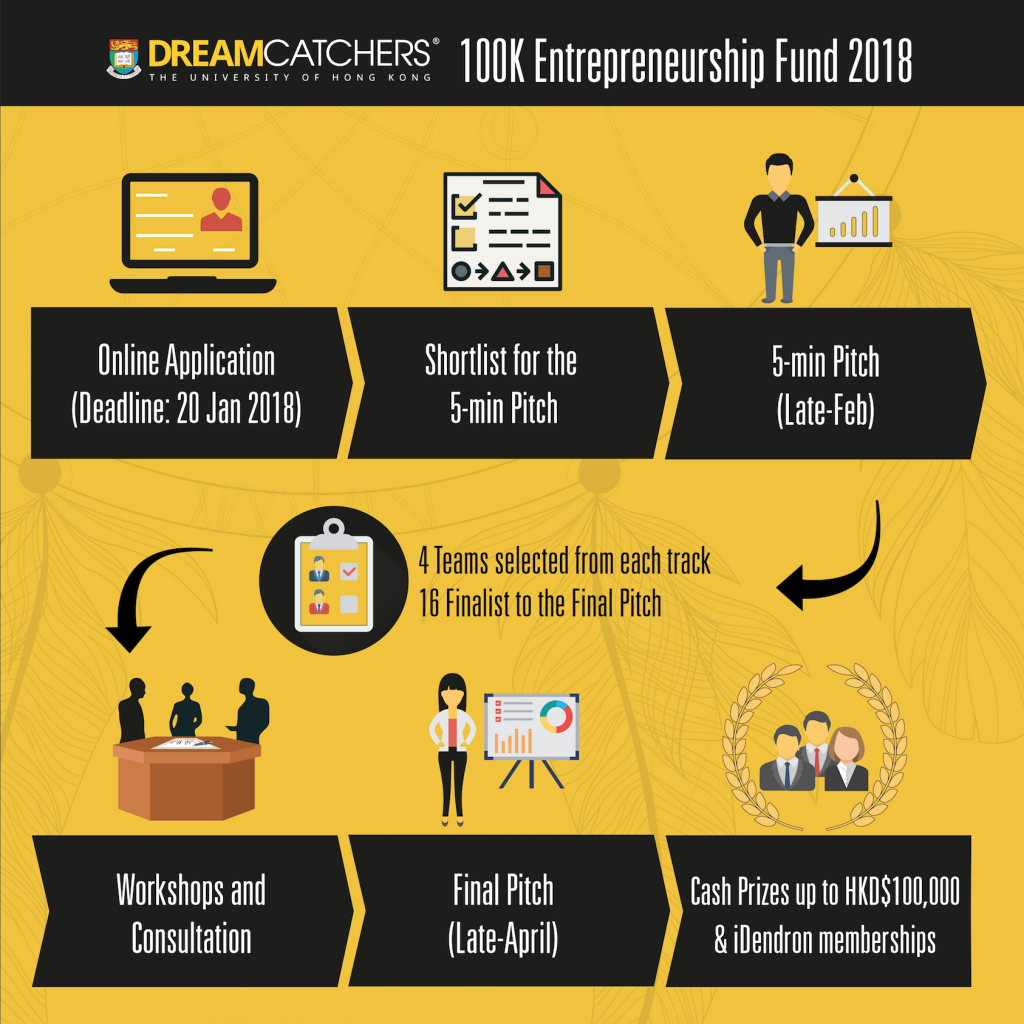 Please fill in the application form, then upload HERE with the supporting documents.
Application Deadline: 26 January 2018

Supporting Documents:
– A business proposal (maximum two pages);
– It is recommended that you prepare a 1-minute video clip/presentation file/slide show to illustrate the concept behind your project, if applicable;
– CVs of all team members;
– Relevant papers or documents regarding the use of HKU knowledge or innovations, if applicable.